Dental Chair Unit TAOS900 Multifunctional Built-In Electric Pumpless Suction
Product Detail
Product Tags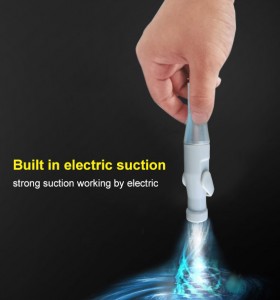 Built in electric suction-working by electric. Suction work smoothly and powerful, enough for surgery working, and it is drainage style, no need for the assistant to change the bottle.
 While built in electric suction working, patient feel comfortable because it will not suck the meat, which is different with traditional vacuum pump.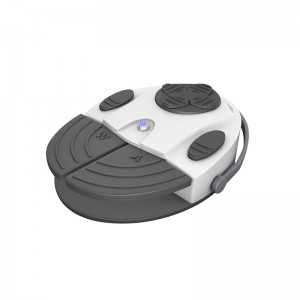 WIFI foot pedal:
No limitation by wire, dentist free to use LEFT/ RIGHT leg, make the work more relax and easier.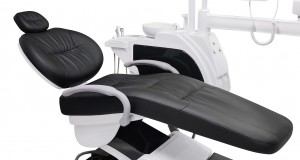 Dental Chair Unit TAOS900 with long cushion- 2.2 M, microfiber leather, it is more suitable for the strong and tall patients to receive treatments. With double- articulated headrest and comfortable seat, which height can be raised and lowered freely in the range from 380mm to 800mm, including the last- seat- height memory function. It is more suitable for the elderly, pregnant women and other patients with limited mobility to receive treatments.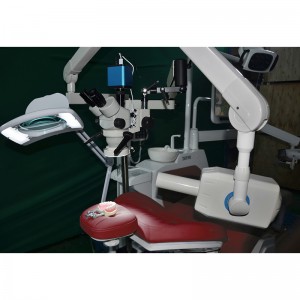 Optimized Workings Space - Each calculated distance in the design of the Dental Chair is a precision measurement to maintain comfort and ergonomics.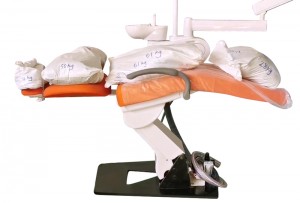 Metal Frame- Our patented dental chair's weight capacity is 180 kg due to the use of a thick dense steel frame. Metal frame is the heart of dental unit for its stability, if the metal frame is weak, the dental unit will start to shake after using few years.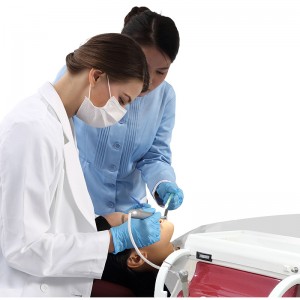 Motor:
Works quietly, gently stops and starts during patient positioning, provide a comfortable treatment experience.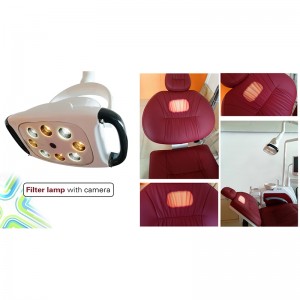 Filter operation LED lamp with built- in camera.
To avoid direct sharp light on the patient's eyes and dentist's eyes to cause discomfort during treatment, filter operation LED lamp is developed, with focus and peaceful light for people; Built- in camera for better view while treatment.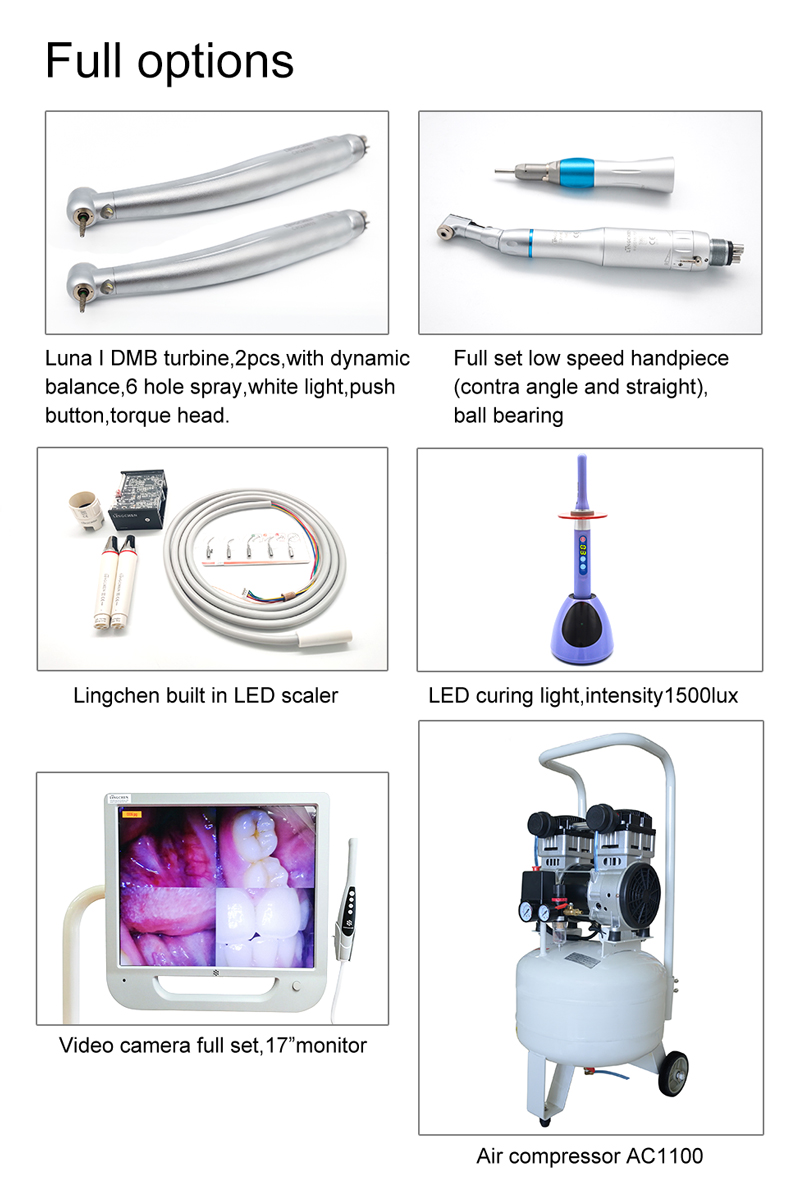 Optional:
Air Compressor, built- in LED scaler, oral camera with screen, curing light, dental handpieces.
| | |
| --- | --- |
| Rated Voltage | AC220V- 230V/ AC 110- 120V, 50Hz/ 60Hz |
| Water pressure | 2.0- 4.0 bar |
| Water Flow | ≧ 10L/ min |
| Air Consumption | Dry & Wet Suction ≧ 55L/ min (5.5-8.0bar) |
| Water Consumption | Air Negative Pressure ≧ 55L/ min |
| Patient Chair Carry Capacity | 180KG |
| Base height range | Low point: 343mm  Hight point 800mm |
| Headrest | Dual-articulating gliding headrest; lever release |
| Input Power  | 1100VA |
| Chair control | Delivery system touchpad or foot switch |
| Upholstery options | Microfiber leather or PU |
---
---
Write your message here and send it to us