Preface
Dentist want to use microscope to finish RCT, implant, surgery, education, and this microscope should be easy to use, easy to reach the patient's mouth, easy to focus. So the moving on big distance and fine focus is important.
Hope this sharing will help you to know how to choose one microscope.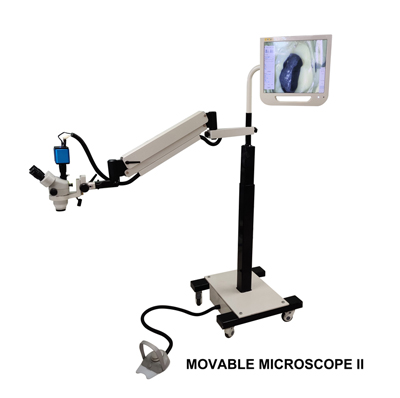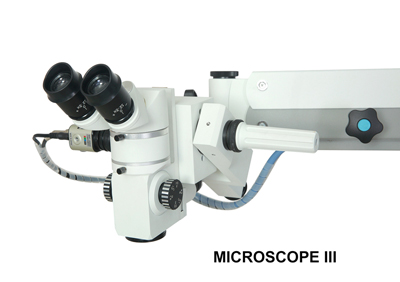 | | | |
| --- | --- | --- |
| |           MSCII |                 MSCIII |
|  Adjusting big distance |  By electric foot pedal |  By hands |
|  Adjusting fine focus |  Auto focus |  Micro-fine adjust by foot pedal |
|  Light |  External LED light |  Built in Fiber light |
|  Function |  ★★★★ |  ★★★ |
|  Beauty |  ★★ |  ★★★★ |
|  Price |  ★★★★ |  ★★ |
Auto focusing function - Improves efficency of dentist, short focus time, clear picture display, reduce dental eye strain .
Filter lamp - Clear, the light no harmful for dentist eyes, three modes,
Choose different modes according to different needs.
Usage:
Endo, implant, education, ortho, some operation, surgery, etc.
- Eyepieces: WD=211mm
- Magnification: 50X
- Zoom Range: 0.8X-5X
- Built in with chair style / Movable style
Usage: Education, surgery, implant, RCT.
- 5 level changer of magnification, A(3.4X), B(4.9X), C(8.3X), D(13.9X), E(20.4X);
- Fiber optic light - - left/right, high/normal/low;
- Micro fine adjustor by electric foot pedal to control up and down, to release the assistant job.
- Built in with chair style / Movable style
Explain more for the light:
For dentist, they work inside the patient mouth, this lead them that they should choose one light which can move and adjust, not to follow the microscope lens. That's why built in light is not matching with the clinical using, which this light makes outside bright and lens area empty.
At the end, we go to LED spot light, to let dentist keep move freely and to give best result.
---
Post time: Mar-14-2022